Gua Sha Stretch Therapy is a blending of Gua Sha and stretch therapy. Gua Sha eases muscle tension and promotes cellular repair and skin oxygenation, which boosts circulation. The addition of stretching techniques helps improve the range of motion. Step-by-step professional video demonstrations in the course identify common applications throughout the full body. Learn to effectively break down fascial restrictions to promote healing. Learn to create micro-traumas at the damaged tissue to enhance healing. Identify mobility deficits and develop treatment plans.

Course Statement
As with all continuing education, it is understood that the wellness provider is responsible for verifying that the information provided in courses is within the wellness provider's state and/or local scope of practice as defined by law. In addition, course participants should be advised that additional training and education are required to be truly proficient in any topic. Once the course is complete and the wellness provider scores 70% or higher on the exam, the wellness provider will receive a Certificate of Completion.

Disclaimer: The information in this course is given in good faith and is neither intended to diagnose any physical or mental condition nor to serve as a substitute for informed medical advice or care. Please contact your health professional for medical advice and treatment. Neither the author nor the publisher can be held liable by any person for any loss or damage whatsoever which may arise from the use of this course or any of the information herein.
Course Curriculum
Click the arrow below the curriculum list to expand.
Learns will:
Establish therapist self-care practices including proper body mechanics

Demonstrate understanding of techniques, benefits, and contraindications

Demonstrate proper health and safety procedures focused on infection prevention & control

Demonstrate understanding of Anatomy & Physiology 

Integrate service offerings with business-building strategies
Demonstrate client management including consultation and aftercare
Demonstrate proficiency in Gua Sha technique, pressure, and speed
Demonstrate proficiency in stretch applications based on body regions



Recommended products to pair with your course.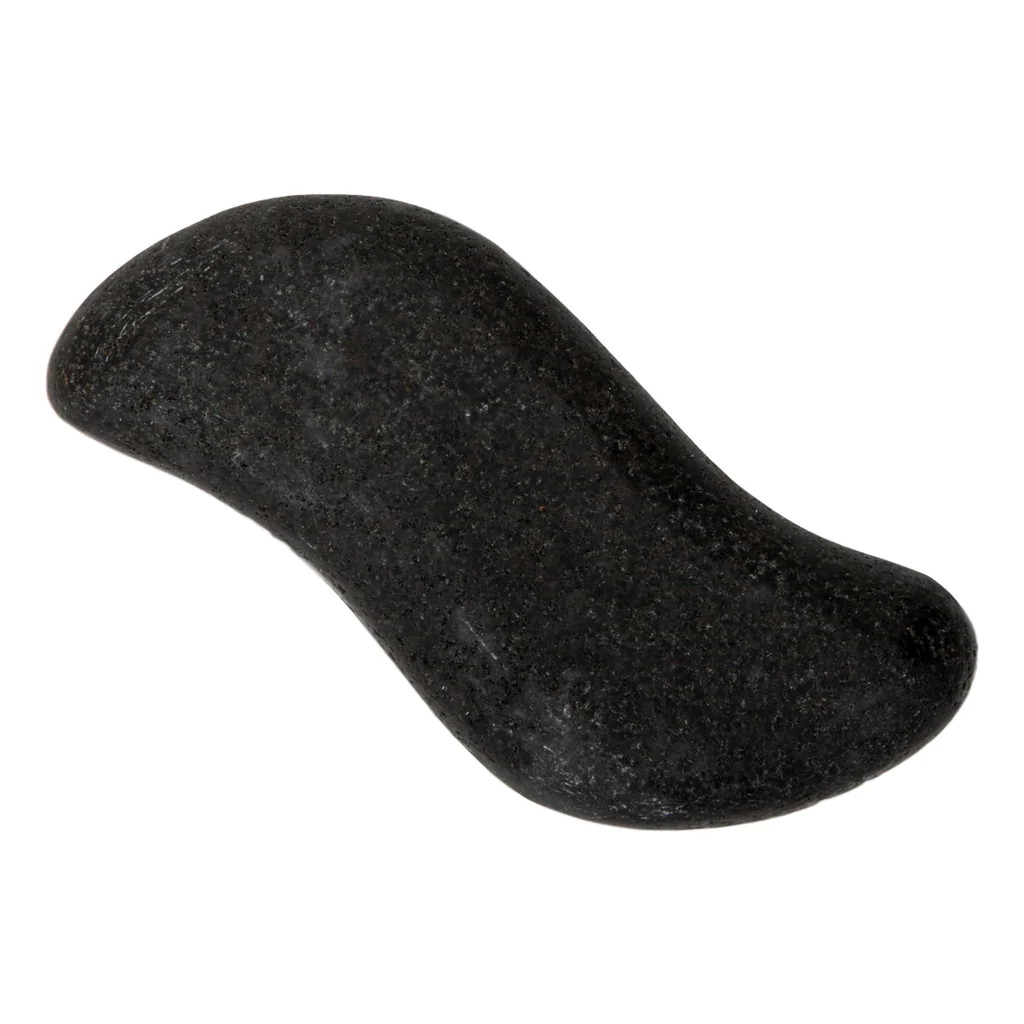 Theratools Soapstone Sculpting Massage Tool

Save your hands! The TheraTools® Soapstone Sculpting Massage Tool's weight and design will do the work for you. Featuring identical rounded edges, this weighted tool is perfect for deep effleurage on large surface areas, such as quads, hamstrings, and gastroc muscles. Made of soapstone, this professional massage tool retains both heat and cold to provide versatility in your services. 6" L x 2.5" W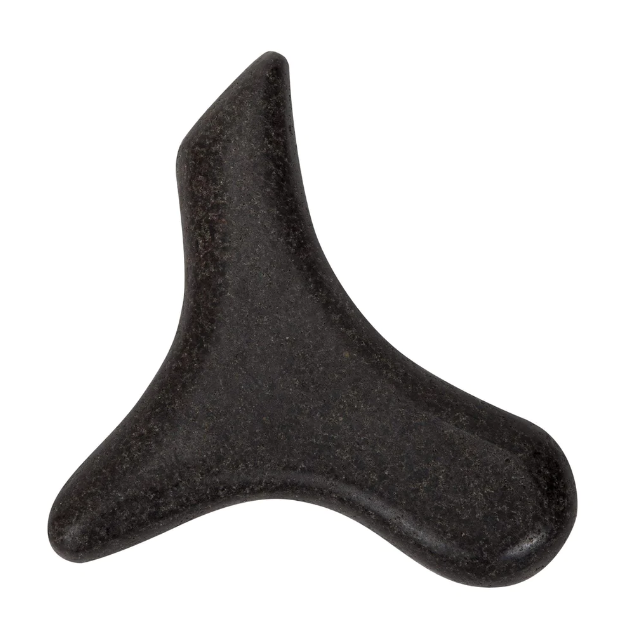 Theratools Soapstone Y Trigger Massage Tool

Easily provide pressure point therapy and deep effleurage with the TheraTools® Soapstone Y Trigger Massage Tool. Its unique ergonomic "Y" shape allows the therapist to use the 3 flat, rounded points for depth of pressure and the curved sides for effortless glide. Made of soapstone, this professional massage tool retains both heat and cold to provide versatility in your services.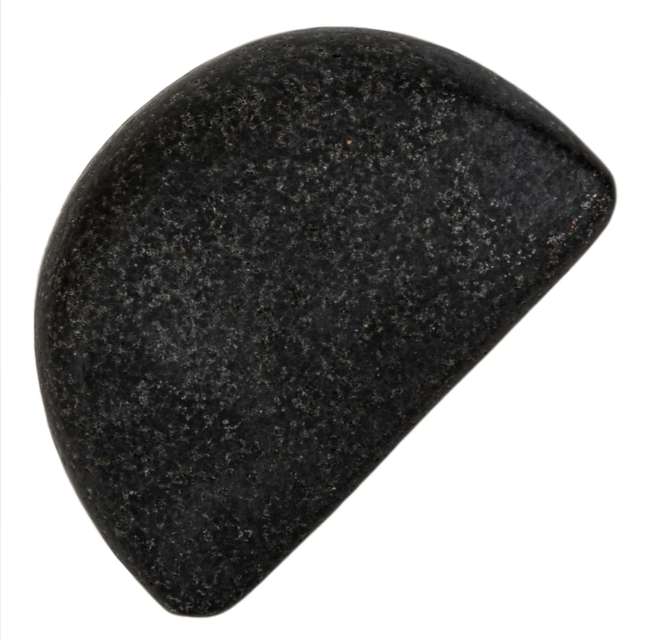 Theratools Soapstone Wide Wedge Scraping Tool

Apply gua sha-like techniques with the TheraTools® Soapstone Wide Wedge Scraping Tool. Designed extra wide so it's ergonomic for the therapist, this tool allows you to apply long, deep strokes that can assist with loosening scar and connective tissue to improve movement. Made of soapstone, this professional massage tool retains both heat and cold to provide versatility in your services.


Get Theratools Soapstone Wide Wedge Scraping Tool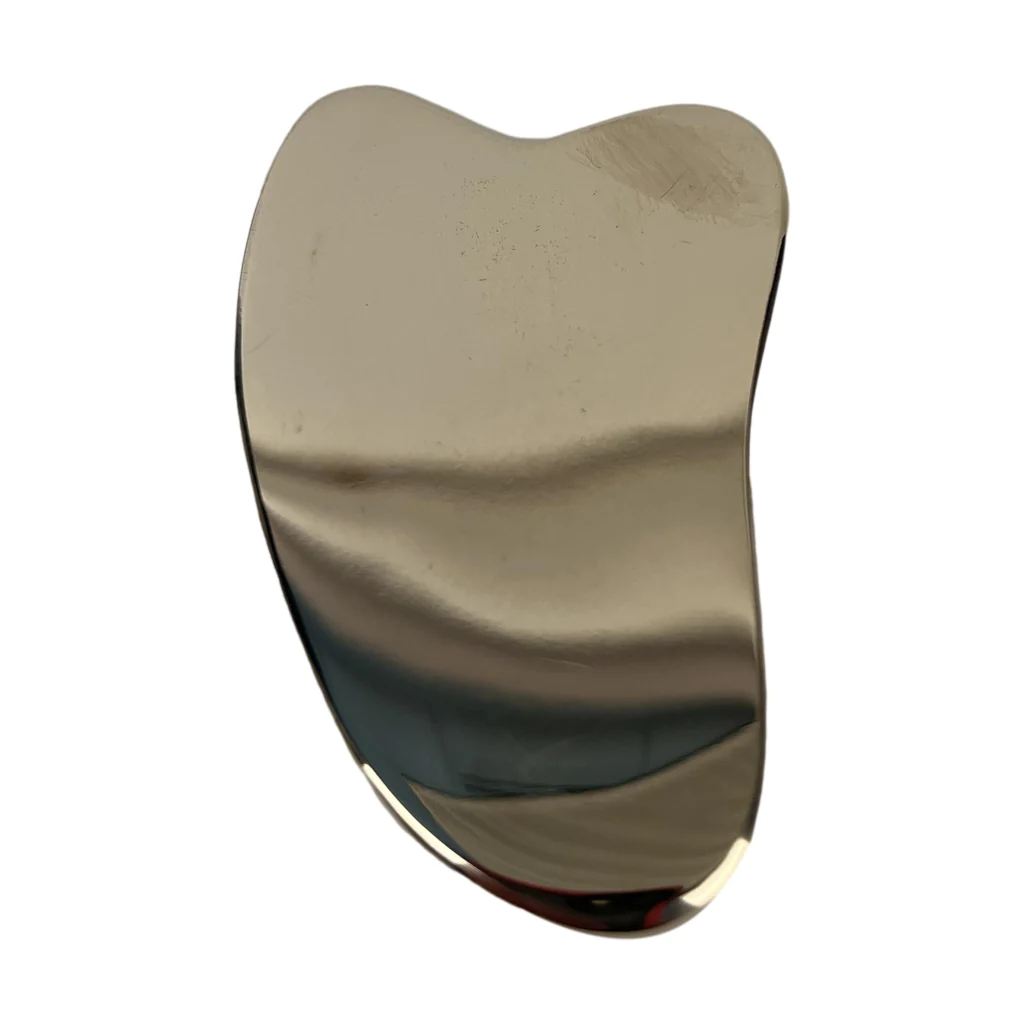 Diamond Way Ayurveda Heart-Shaped Facial Kansa Gua Sha

Combining the best of Chinese and Ayurvedic beauty and healing wisdom, this proprietary kansa gua sha tool is a revolutionary combination of practical Chinese touch therapies with the healing power of Ayurveda's kansa metal. Together they create an elegant, durable, and very effective gua sha facial experience with gorgeous results.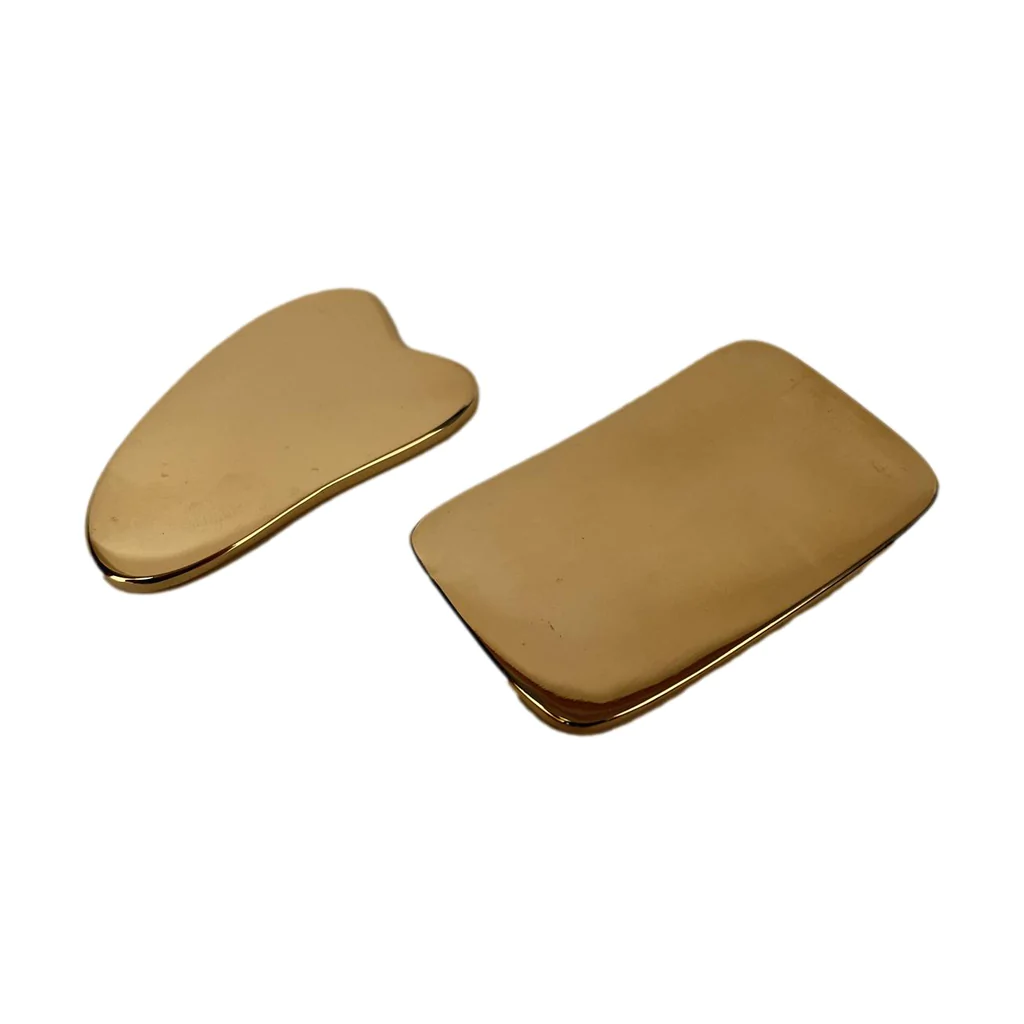 Diamond Way Ayurveda Kansa Gua Sha Facial Set

This Gua Sha Facial Set combines the cross fiber Chinese technique to break down scar tissue and enhance healthy circulation with kansa, the healing metal of India. The results are an exceptional gua sha facial that will bring vitality to your clients' complexion. These two styles will allow you to comfortably move along every contour of the face.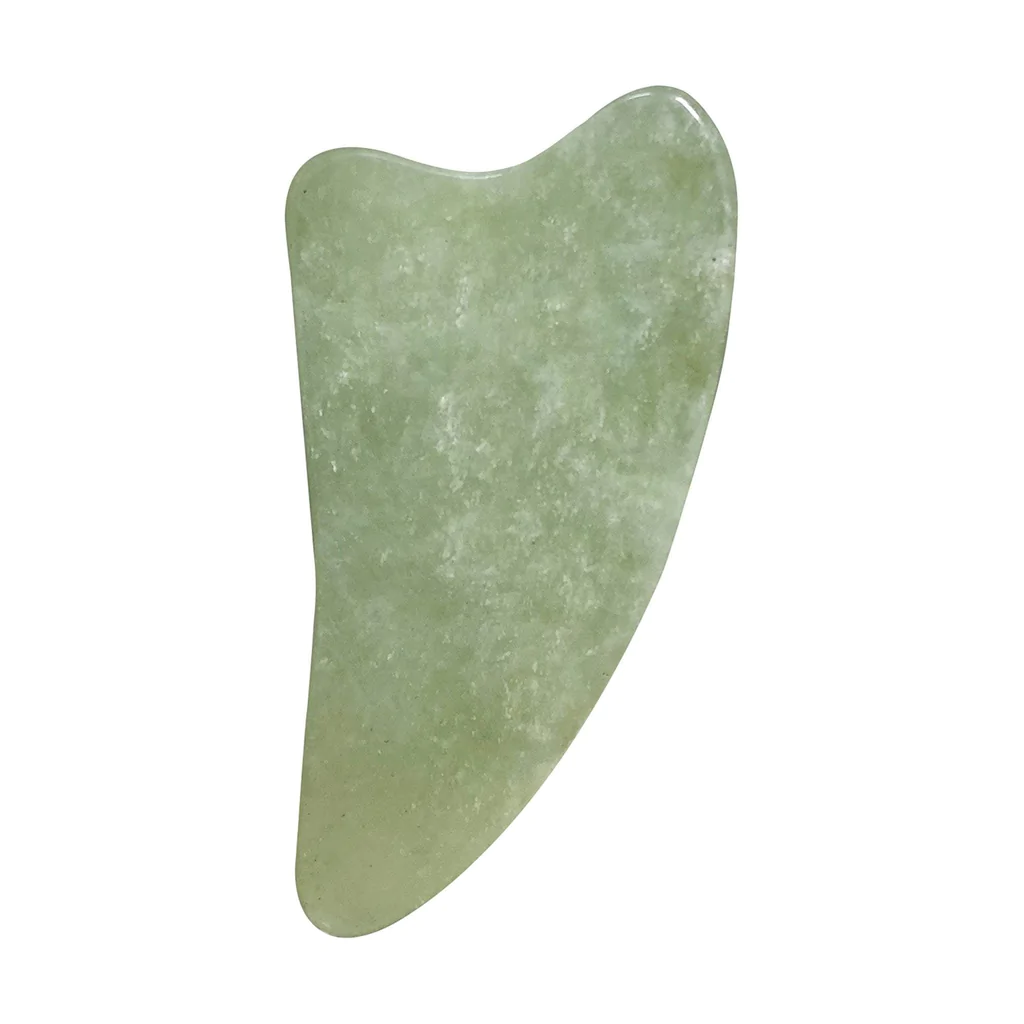 Daily Concepts Daily Gua Sha Jade Tool

Enhance your clients' at-home skin care routines with the Daily Concepts Daily Gua Sha Jade Tool. Gua Sha is an ancient facial tool that has been a part of beauty rituals for centuries! This modernized version is meant to be used over top of your client's usual moisturizing routine in order to help increase the benefits of the products. It perfectly stimulates the skin to assist in penetration and help your clients get the vibrant results they've been looking for. 1.6 oz.
AS WITH ALL CONTINUING EDUCATION, IT IS UNDERSTOOD THAT THE WELLNESS PROVIDER IS RESPONSIBLE FOR VERIFYING THAT THE INFORMATION PROVIDED IN COURSES IS WITHIN THE WELLNESS PROVIDER'S STATE AND/OR LOCAL SCOPE OF PRACTICE AS DEFINED BY LAW. IN ADDITION, COURSE PARTICIPANTS SHOULD BE ADVISED THAT ADDITIONAL TRAINING AND EDUCATION ARE REQUIRED TO BE TRULY PROFICIENT IN ANY TOPIC. ONCE THE COURSE IS COMPLETE AND THE WELLNESS PROVIDER SCORES 70% OR HIGHER ON THE EXAM, THE WELLNESS PROVIDER WILL RECEIVE A CERTIFICATE OF COMPLETION.
360 WELLNESS EDUCATION (PROVIDER NUMBER: 1000259) IS AN APPROVED CONTINUING EDUCATION PROVIDER BY FSTMB. FSMTB CRSID-000 1289.
THIS REFUND POLICY IS SPECIFIC TO THIS COURSE AND THE INSTRUCTOR. REFUND CONSIDERATION IS AVAILABLE IF LESS THAN 15% OF THE COURSE HAS BEEN COMPLETED AND WITHIN 30 DAYS OF PURCHASE. ONCE 15% OR MORE OF THE COURSE HAS BEEN COMPLETED OR IT IS PAST 30 DAYS OF PURCHASE, NO REFUND WILL BE AVAILABLE.


IF YOU ARE HAVING TROUBLE USING OR ACCESSING THESE MATERIALS OR HAVE QUESTIONS, PLEASE CONTACT US.