Learn 360 Lymphatic Flow Method™ while performing body exfoliation using a chemical product, granular substance, or exfoliation tool. Procedures will cover dry body brush, exfoliating massage gloves, salt exfoliation scrub, and sugar exfoliation scrub treatments. Learn proper application and cocoon wrapping for the body wrap technique. Integrate Healthyline Mat Therapy with heat (hot stone), far infrared, negative ion, red light therapy, and PEMF. 
Performing body treatments is in the scope of practice for both Estheticians and Massage Therapists. Body treatments work well with combining services. Beginning with a body exfoliation or body wrap opens up the pores and warms up the muscle groups which enhances benefits when ending with a massage session. The course will focus on how to integrate service offerings with business-building strategies, including a step-by-step approach to allow one to develop and/or refine skills.




Course Curriculum
Click the down arrow below this curriculum list to expand.
In this course you will learn to:
Demonstrate proficiency in body exfoliation employing 360 Lymphatic Flow Method with Dry Brush, Exfoliating Gloves & Oil, Himalayan Salt Scrub, and Sugar Scrub 

Demonstrate proficiency in performing a body wrap cocoon style

Understand the benefits of Healthyline Mat Therapy including heat (hot stone), far infrared, negative ion, photon, and PEMF 

Establish self-care practices including proper body mechanics

Demonstrate understanding of techniques, benefits, and contraindications

Demonstrate proper health and safety procedures focused on infection prevention & control

Integrate service offerings with business-building strategies

Demonstrate client management including consultation and after care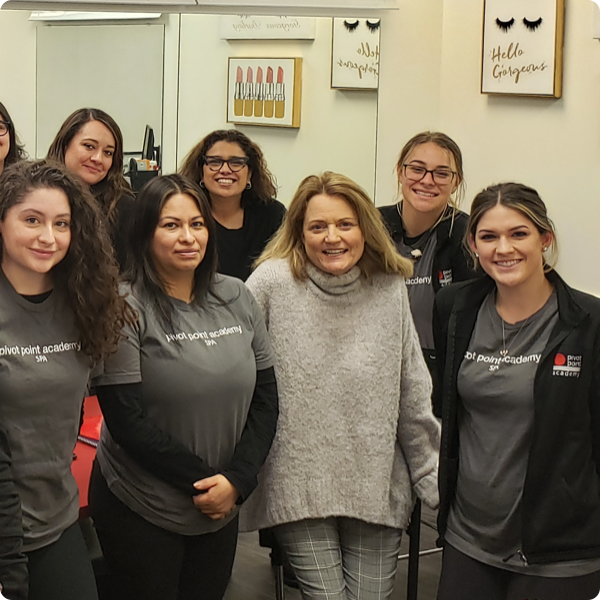 Meet Your Teacher: Lori Vargas, MBA, CPA, Health Coach
"My courses are the culmination of the experience that I have obtained over two decades as the owner & operator of multiple spas. My approach integrates theory, technique breakdown, proper body mechanics, business skills, client and retail management, and full protocols to integrate into practice." 
Lori is founder of 360 Wellness Education, offering well-rounded wellness advanced education with over 20 years in the spa sector as founder of multiple spas, massage school, and spa consultant. 14 years with Fortune 500 corporations with a focus on corporate strategy and business development, CPA, and MBA from The University of Chicago. Lori has assisted spas/resorts to find solutions for spa business development and financial growth. Entrepreneur, Author, Adjunct Professor for Spa Management, Consultant, Ironman Triathlete, and Proud Mom. PEACE!
Recommended products to pair with your course.
Feedback
"Great course. It found that it was well rounded and provided me with exactly what I needed." - Wellness Provider
"This was a great course, I am a visual learner and the mini videos were perfect!" Esthetician, Educator / Trainer
"It was a great course with lots of info and detail!" - Day Spa Owner / Manager
As with all continuing education, it is understood that the wellness provider is responsible for verifying that the information provided in courses is within the wellness provider's state and/or local scope of practice as defined by law. In addition, course participants should be advised that additional training and education are required to be truly proficient in any topic. Once the course is complete and the wellness provider scores 70% or higher on the exam, the wellness provider will receive a Certificate of Completion.
360 Wellness Education (Sponsor License Number: 190-000725) is an Approved Sponsor of Continuing Education by the IDFPR.
360 Wellness Education (Provider Number: 1000259) is a Board-Approved Continuing Education Provider by NCBTMB.
360 Wellness Education (Provider Number: 1000259) is an Approved Continuing Education Provider by FSTMB. FSMTB CRSID-000 1153

This refund policy is specific to this course and the instructor. Refund consideration is available if less than 15% of the course has been completed and within 30 days of purchase. Once 15% or more of the course has been completed or past 30 days of purchase, no refund will be available.
If you are having trouble using or accessing these materials or have questions, please contact us.